Looking for a great way to impress your WordPress site visitors with your new App? This time we have shared WordPress themes which are amazing to showcase your apps or works, help you to promote and sell your app or software product and an wonderful items to share happiness. In this post you can choose a fully ready apps WordPress theme to build your desire website with no hassle and build an outstanding website to showcase your applications. Enjoy!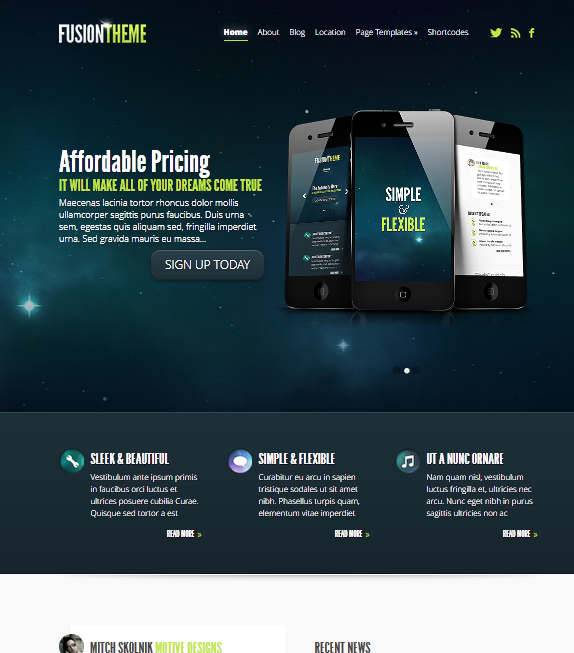 Fusion is a sleek and flashy theme that melds fun and professionalism into one awesome package. Great for startups, tech companies or design firms, this theme will impress your visitors with its cutting edge style.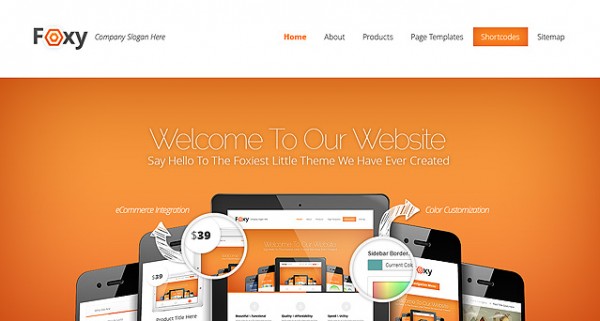 Foxy is a sleek, all-in-one solution for businesses. From eCommerce integration to Responsive Design, Foxy includes everything you need to bring your business online.
iPhone App WordPress theme is designed to help developers showcase their mobile apps. It features a fully responsive design meaning it will look great for both mobile and desktop visitors.
Nimble is a big, bold, and beautiful theme that doesn't let its own style get in the way. With each design I struggle to strike a balance between style and function.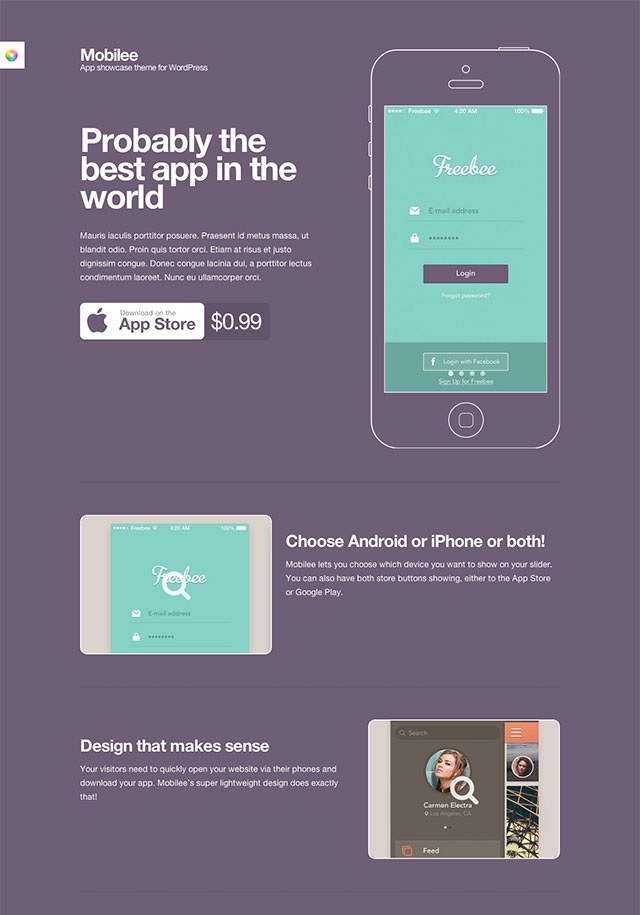 Mobilee is a Mobile app showcase theme.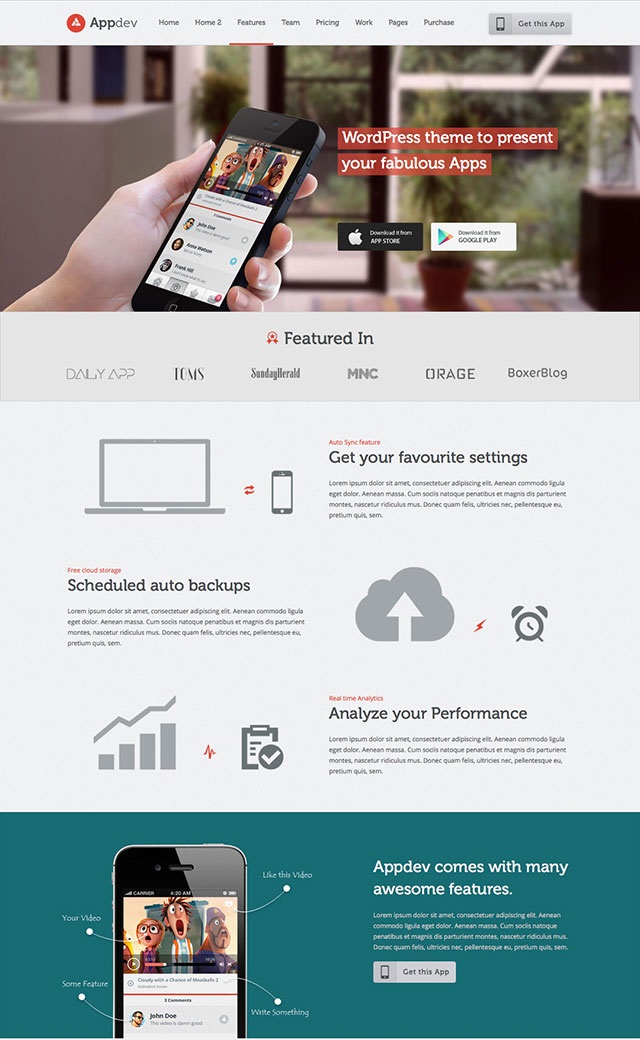 Appdev is a perfect one page theme for mobile app developers to showcase their work. Built on top of the a clean, modular framework, Appdev has a multitude of features that you can leverage to to build a site to act as a launchpad for iPhone, iPad (iOS) or Android apps.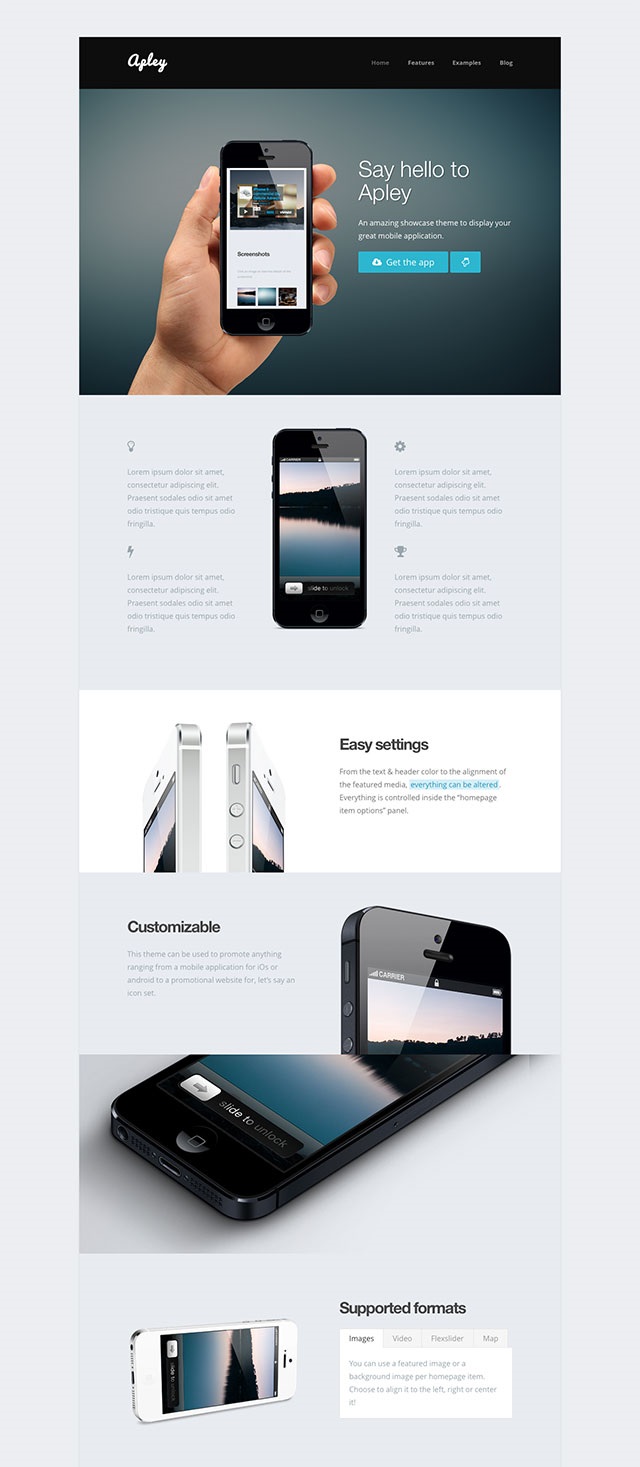 Apley is the perfect way to show off your amazing application for any mobile device. Thanks to it's straight forward and easy to use controls you'll modify it within minutes after your purchase.
Awesome App is a great one page theme to showcase your app or any other product or service you provide.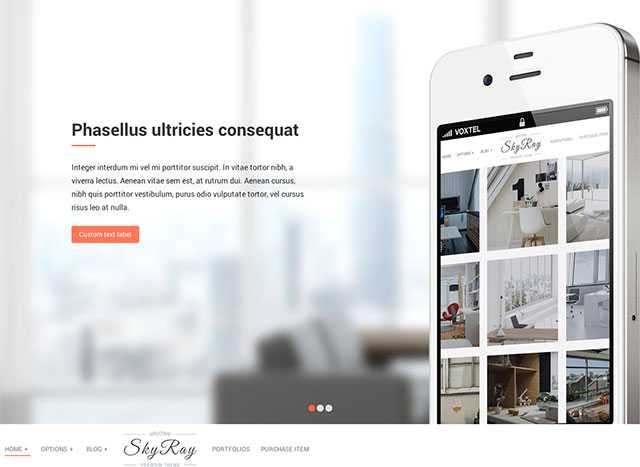 Skyray is a retina-ready, responsive theme using a powerful drag-and-drop layout builder intended to power business and corporate presentation pages, product description or landing pages.
Pandora Box is a creative and minimal one page WordPress theme for mobile developers.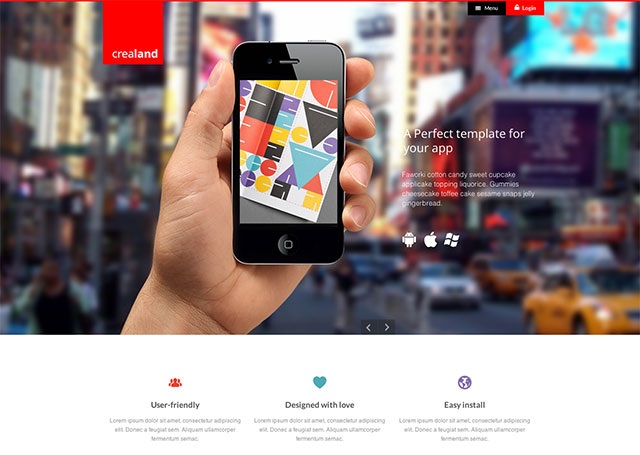 Crealand is a perfect start up theme for companies, individuals and professionals. The theme was designed with responsive design, popup/slideout, login and registration/signup forms, video Support, rotating twitter feed and much more.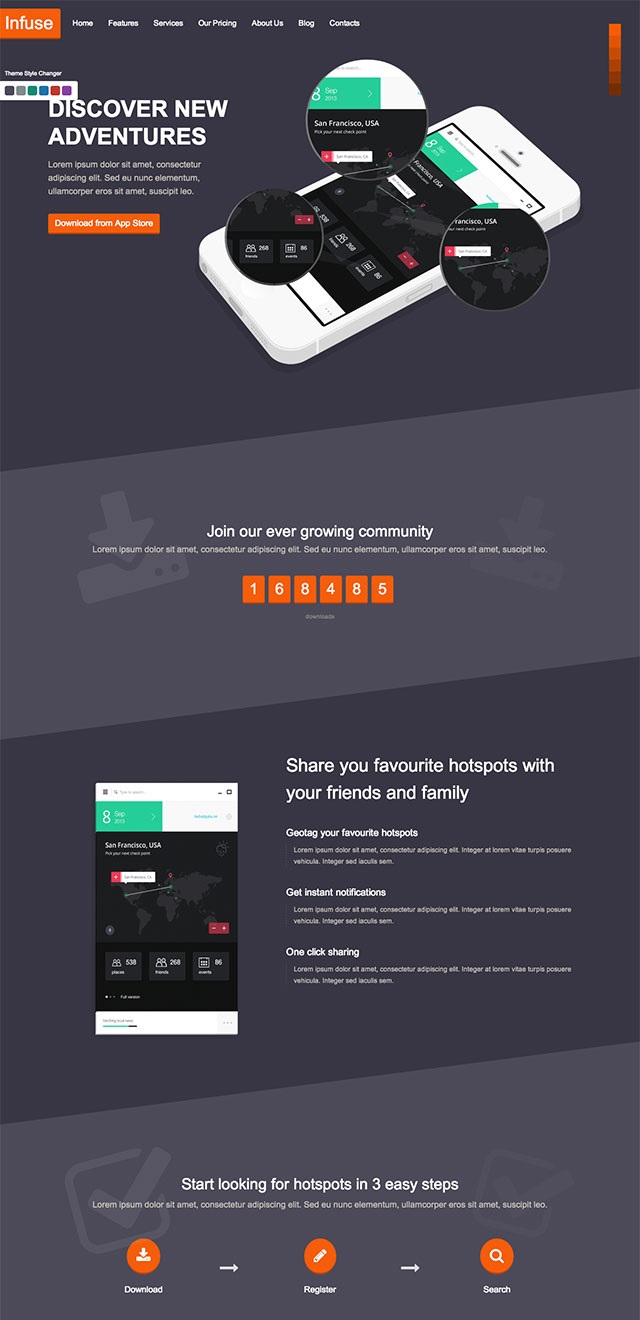 Infuse is a responsive mobile application landing WordPress theme. You can use it to showcase and promote what your mobile app can do. Easily 'drag & drop' content blocks to manage your landing page via Aqua Page Builder.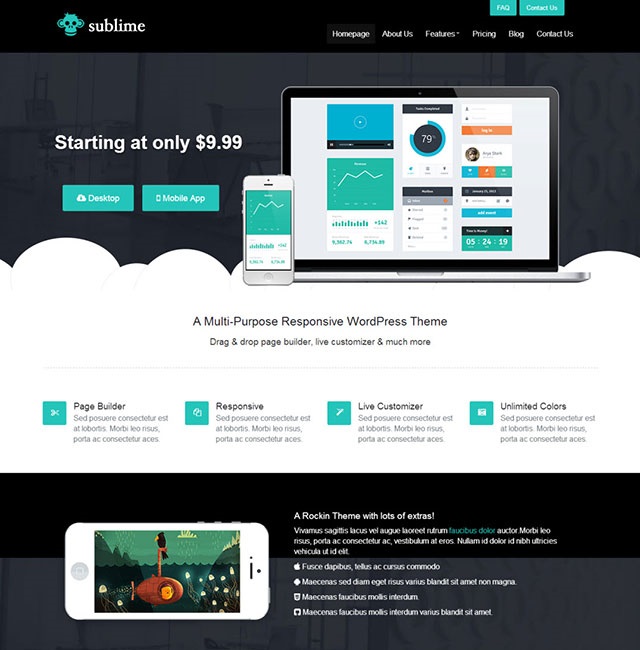 A fully responsive, retina-ready animated WordPress theme.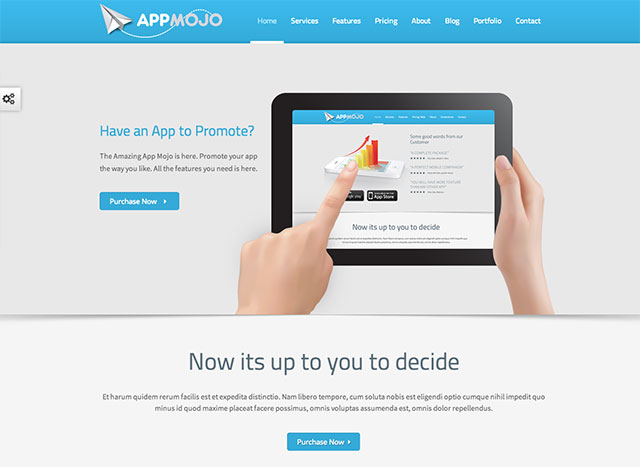 A responsive WordPress theme to promote your iPhone, Android, Windows mobile app or desktop app and to create landing pages!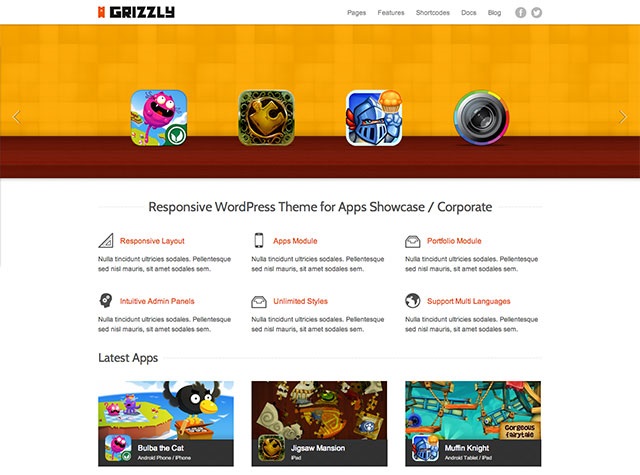 Girzzly is a responsive WordPress theme crafted for app showcase / corporate websites.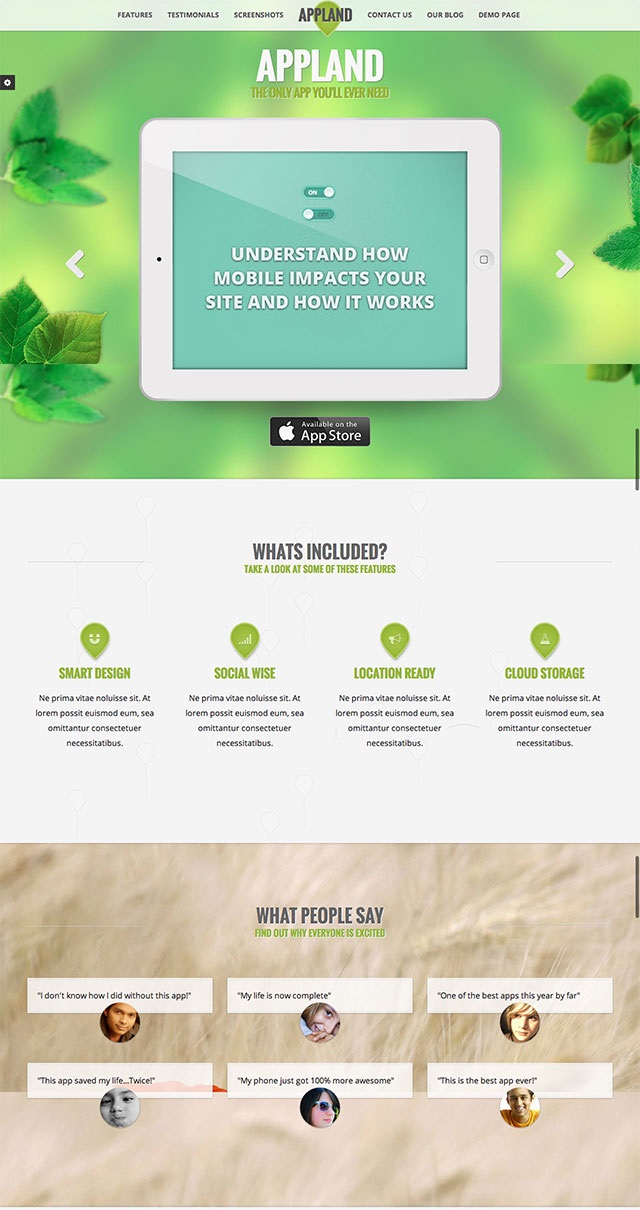 Just created the next killer app? Now's the time to get it out to the masses. AppLand will give your app the punch it needs to get noticed fast.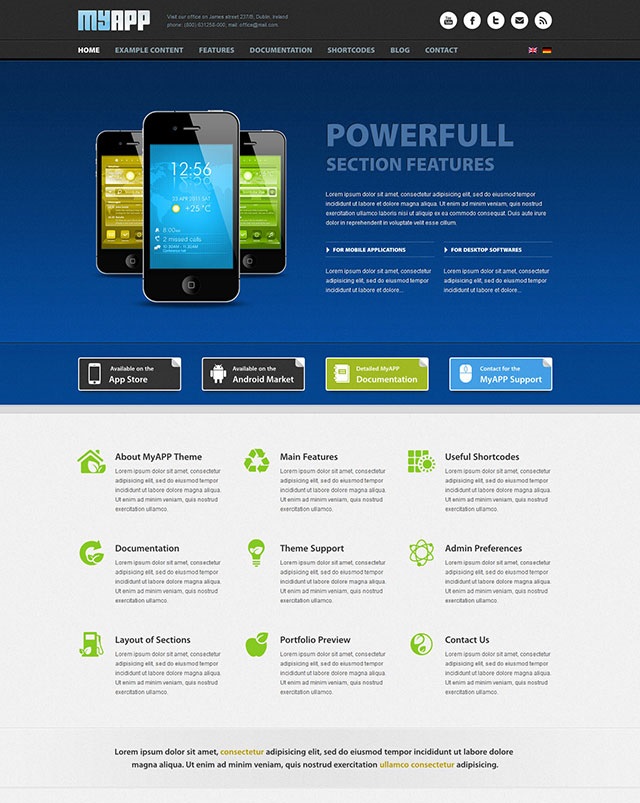 MyApp is a modern specialized WordPress theme for application developers. You can use Documentation Generator to create professional looking documentation in seconds.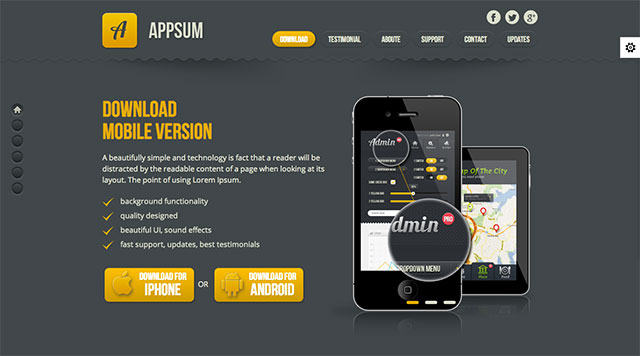 Appsum is a clean, responsive WordPress template suitable for mobile APP web site. Easy-to-use one page design. It is good for agencies that develop mobile applications. Check out the live preview to see styles. Most of images and all icons are included and available for download.